A pet parent's superpower is unconditionally loving their pet and doing their very best to provide the things their pet needs. For some, that means putting a dog bed in every room (hey, a pup needs choices!). For others, it entails happily spending a few extra minutes in the cat food aisle as they read through every ingredient on the packaging (kitties deserve only the best, after all). But for all of us, it means doing anything we can to ensure our pet lives a long, healthy, happy life. That's why it's so important to consider every aspect of a pet's health and provide pet wellness care throughout your journey together.
In recognition of October being Pet Wellness Month, we partnered with our friends at PetMD to create a comprehensive Pet Wellness Guide. It provides tips, tricks and helpful checklists that'll help boost your pet's wellness—through every stage of their life.
Explore the topics below, and don't forget to check out PetMD's vet-written, vet-verified hub.
Consult with your veterinarian before introducing any new foods or supplements to your pet.
Many pets will gladly eat virtually anything—but feeding them a complete and balanced diet is key to a happy, healthy life for your furry friend. The best way to ensure your pet gets a complete and balanced diet is to feed them high-quality pet food. We break down all you need to know about feeding your dog and/or cat.
Click on the links to read more.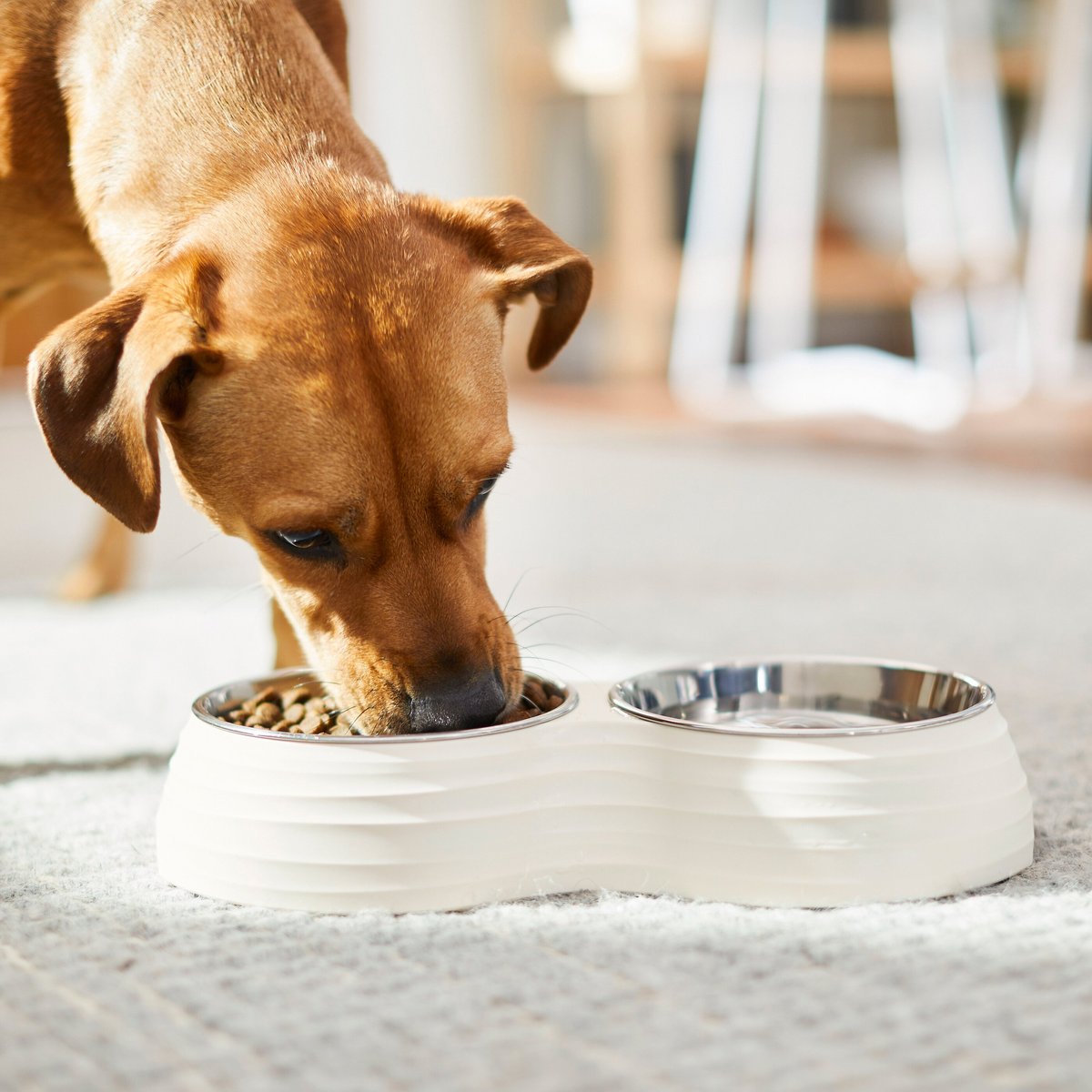 Puppy Feeding Schedule: How Often Should I Feed My Puppy?
When to Switch a Puppy to Adult Dog Food—and Feeding at Different Life Stages
Your Complete Guide to the Best High-Quality Dog Food
Loaded with high-quality ingredients such as protein, amino acids, fatty acids and vitamins and minerals, high-quality food meets the nutritional standards set forth by the Association of American Feed Control Officials (AAFCO), which is essential for any dog or cat food.
Of course, what you feed your pet—and how much you feed your pet—depends on their life stage, too. Kittens and puppies need additional calories, protein, healthy fats and minerals, while senior pets' diets tend to have a lower caloric content.
Consult with your veterinarian to make sure you are feeding your pet appropriately.
Without sleep, we can get cranky—and the same can be said for our pets. Here are some ways to help your pet get the best sleep ever.
Click on the links to read more.
The Best Dog Beds for Comfy Cuddles and Catching All the Z's
Best Calming Aids for Dogs to Ease Stressful Situations and Keep Your Dog Calm
Bring On All the Cat Naps With the Best Cat Beds
The Best Cat Calming Aids to Help Soothe Your Feline Friend
Sleep is crucial for the health of your pet (as well as for your own sanity!), and they require a lot of it: Puppies need about 18 to 20 hours of sleep each day, while adult dogs need anywhere from 8 to 13 hours of sleep. Kittens, on the other hand, require close to 20 hours of sleep, while adult cats average around 13 to 16 hours of sleep a day.
Without sufficient sleep, your pet could become restless or stressed. Plus, a lack of sleep can lead to behavioral problems or signify health issues, like hyperthyroidism in cats.
Playtime is about more than tossing a ball around the yard or dangling a teaser wand toy in front of your cat. Play is also a form of exercise, and all pets need exercise. Here are the tips, tricks and toys to help you engage with your pet in playtime, both physically and mentally.
Click on the links to read more.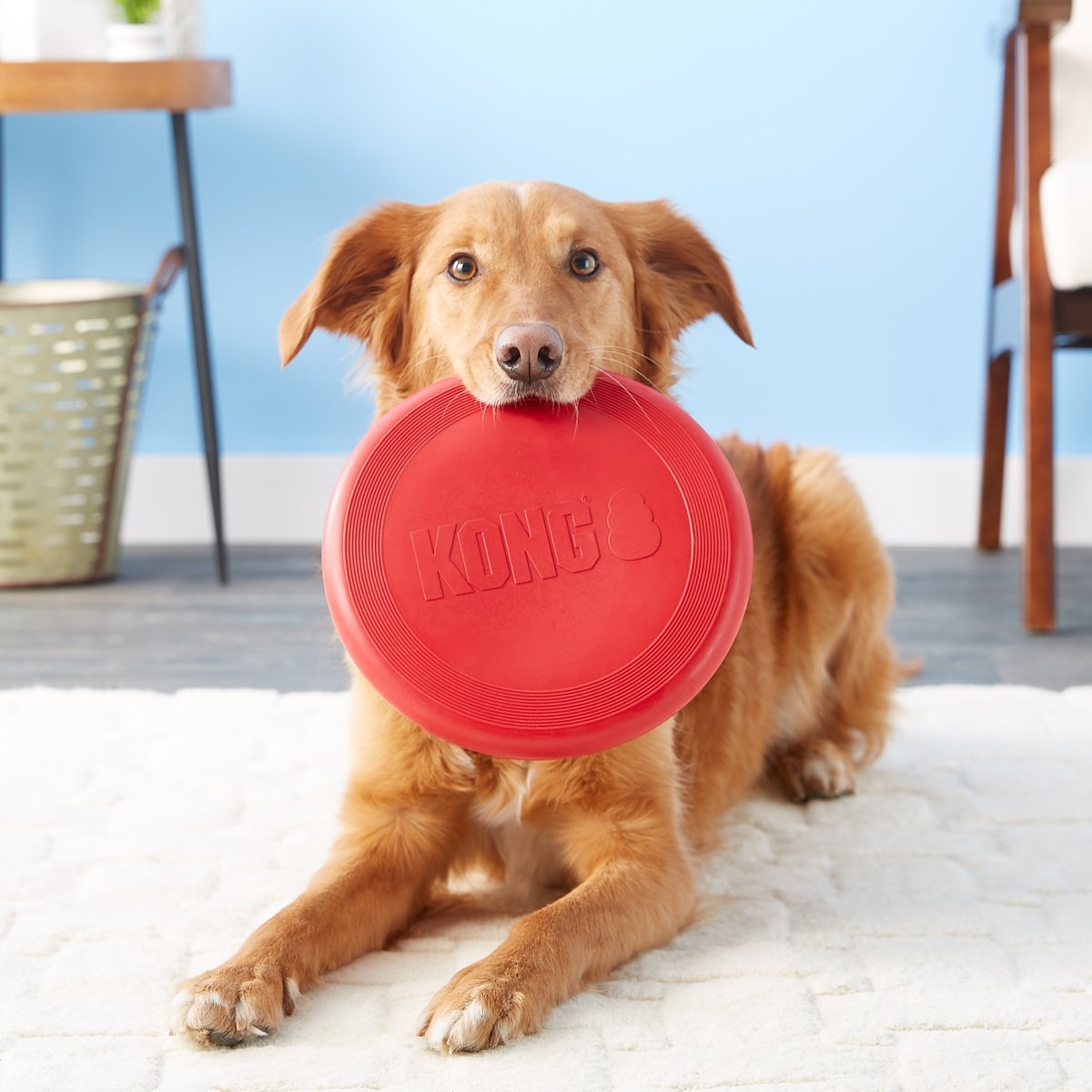 The Best Dog Toys for Every Playful Pup
Super-Charge Your Dog Walks with This Easy Exercise Routine
Ready to Hit the Trail With Your Pup? The Ultimate Guide to Hiking with Dogs
Exercise not only burns off excess calories (and energy for puppies and kittens!), but it also helps pets sleep better and prevent behavioral problems and obesity. Plus, exercise strengthens your bond—and who doesn't want that?
Dogs generally need anywhere from 30 minutes to two hours of activity every day, while cats should get about 30 minutes a day of exercise. Consider puzzle toys, too, which exercise pets' brains and can help slow down cognitive decline and dementia in senior pets.
Talk to your vet about your pet's individual needs.
When you welcome a puppy or kitten into your home, it's important to lay a solid foundation for a long, healthy life. Here's how you can help your pet achieve success in each stage of their life. (And bonus—we have handy printable checklists!)
Click on the links to read more.
New Puppy Checklist: 9 Things You Need Before Bringing Home a New Puppy
Puppy's First Vet Visit: What To Expect, Checklist and Tips
New Kitten Checklist: 11 Things You Need Before Bringing Home a New Kitten
What To Expect During Your Kitten's First Vet Visit
New Dog Product Checklist for Every Life Stage
New Cat Product Checklist for Every Life Stage
For puppies and kittens, it's important they receive the right preventative care, such as vaccinations to protect them from heartworm and fleas and ticks, spaying or neutering, as well as continuing to take your pet in for vet check-ups.
As your pet grows older, it's just as important to ensure your now-adult furry family member stays active—both physically and mentally—as well as receives appropriate vet care (including annual comprehensive exams and blood tests) so they thrive in their prime years.
As for senior pets? It's essential to ensure they receive the right nutrition, exercise and mental enrichment to stay happy and healthy for only the best quality of life.
Have more questions about your pet's behavior?
 Get expert advice through 
Chewy's Connect With a Vet
 service, available daily from 8 a.m. to 11 p.m. ET.
Now, go above and beyond for your pet, both in your home and at the vet—from grooming to taking your pet in for annual exams.
Click on the links to read more.
The Best Dog Vitamins and Supplements, According to Veterinarians
What Are Probiotics for Cats? And Can They Improve My Kitty's Gut Health?
Home Pet Grooming 101: A Cheat Sheet for When You Can't Get to a Grooming Salon
How to Brush Your Dog's Teeth and Live to Tell the Tale
How to Brush Your Cat's Teeth (It's Easier Than You Think)
At home, consider proper grooming and dental care, such as brushing their coat and their teeth, as well as equipping them with pet health accessories, like elevated food bowls or bolster beds, for maximum comfort. And why not pamper your pet with a spaw day, too?
As for the vet, give your pet the best veterinary care possible. One way to stay on top of veterinary services is by regularly taking your pet to your pet wellness clinic or center for pet wellness exams, during which your vet will conduct a physical exam to check their weight, teeth, heart health and more. They may even recommend adding a supplement to your dog or cat's diet. And while you may be brushing your pet's teeth or giving them dental treats, professional dental cleanings are also a must to prevent dental diseases in both dogs and cats.
Your wellness journey with your pet should be fun, too!
During National Pet Wellness Month, play Pet Wellness Bingo for a chance to win pet wellness goodies, including fall toys, a toothbrush and Vibeful calming supplements!
Check out PetMD's Instagram post for more info on how to enter:
Shop a few of our favorite best-selling, top-reviewed wellness products for dogs and cats.
Expert input provided by Dr. Alex Schechter, DVM and founder of
Burrwood Veterinary
in Metro Detroit, Michigan; Dr. Hanie Elfenbein, DVM, veterinarian at
Middle Valley Animal Hospital
in Hixson, Tennessee; Dr. Katy J. Nelson, DVM, Chewy's resident veterinarian, located in Alexandria, Virginia; Dr. Laci Schaible, DVM, CVJ, veterinarian, author and entrepreneur in North Port-Sarasota, Florida; and Megan Teiber, DVM, associate veterinarian at
Indian Prairie Animal Hospital
in Aurora, Illinois.
The post Pet Wellness Guide: How To Help Your Dog or Cat Live a Long, Healthy, Happy Life appeared first on BeChewy.